Kids Podiatrist in Roger
Kids struggling with foot problems? Don't encourage them to "suck it up". Leaving any health issue unattended is practically guaranteeing that they'll get worse. Don't let your children go through that. Take control of the situation by swinging them over to Ozark Foot & Ankle. No worries—our
kids podiatrist in Roger
will take good care of them.
Walking through our doors can be an overwhelming for most people—overwhelming in a good way. Largely because we offer a veritable buffet of services. That's no empty boast, either. At our location we specialize in any of the following: bunions, foot and ankle surgery, hammertoes, ingrown toenails, heel pain, custom orthotics, injuries, diabetic foot care. Like we said… pretty much anything can be taken care of. Kid sprained an ankle? Before rushing over to a professional's office, much can be done about nursing this type of injury, right from the comfort of your home. You'll need to employ the use of RICE (rest, ice, compression, and elevation). Each of these contributes to drastically lowering inflammation in the ankle as well as minimizing discomfort. Over time, the ankle should start feeling much better. Make sure to minimize time on your feet. If, however, the ankle doesn't show signs of improvement, it's time to see a professional. Fortunately, our staff deals with sprains all the time—nothing complicated to fix. With that said, feel free to bring your child to Ozark Foot & Ankle. Then speak with our
kids podiatrist in Roger
.
Sound good? Our patients are on board—and you will be, too. So don't hesitate to pick up that phone and call Ozark Foot & Ankle to schedule an appointment. Or via e-mail, if that's easier for you. Won't be long after that you'll be speaking with our
kids podiatrist in Roger
.
Ozark Foot & Ankle, PLC
2828 E. Millennium Place, Suite 2
Fayetteville, Arkansas 72703
(479) 935-1004
By Ozark Foot & Ankle PLC
July 30, 2018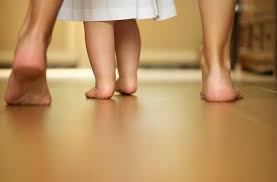 Blog Posts
Follow Us